Can you help  with virus removal or install/renew my internet security software ?
Yes. We can help even if you are not sure if you have a virus. Or if you need internet security we can provide and install it for you.  We give a free estimate if you are in the Doncaster area. So Please Call us 07983 340259
What is a Virus?
A virus is known under many names some are below:
Adware- these produces adverts often all over the screen advertising many things.

Re-directs- trying to get to a website and you keep been taken else where this could be your problem.

Trojan – this can allow malicious users access to your computer.

Encrypting/Ransomware- this holds your computer hostage asking for a fee to let you use your computer again.

Hidden virus –  if your computer is running very slowly this can be a hidden virus

Plus much more
How Can I Tell If I Have A Virus
Viruses can work in a lots of different ways.
Here are some problems that could occur that will help you decide if your computer is infected:
Your computer is running very slowly.

Computer programs are not working right.

You cannot print even though the printer is installed.

You find unusual error messages especially when starting your computer.

Your internet security or antivirus program is not working correctly.

Your internet security or antivirus cannot be installed in your computer or cannot run.

New and unusual icons appear on your desktop.

A program you have used can't be found on your computer.

Pop-up's or advertisements appear on your computer or when browsing the internet.

A scan runs on your computer that cannot be cancelled and then asks for money to fix errors

Your computer is blocked warning you that your computer has been blocked by the FBI or Police for illegal activity and a payment is required

You cannot get to a website and end up somewhere else on the internet.
These are only a few of the issues that can be caused by a virus. You may experience non all or some of the above. If in doubt please get in touch.



Internet security Software
Can you install internet security software for me/renew my subscription?
Yes we can install a free antivirus and you just pay for the time taken, however we always recommend a full internet security program for better protection against viruses and malicious software please call to book this 07983 340259
The internet security and antivirus software we use and recommend to others is Bitdefender Internet Security.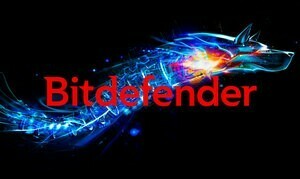 Bitdefender Internet Security delivers the best security tools to simply protect you from all online threats:
Unbeatable threat detection to stop sophisticated malware
Innovative technologies to protect against zero-day attacks
Multi-layer ransomware protection to keep your files safe
Secure VPN for complete online privacy, 200 MB/day/device IMPROVED
Advanced parental controls to keep your kids safe online
Minimal impact on your system performance
awards from reputable internet security companies https://www.bitdefender.com/solutions/awards.html