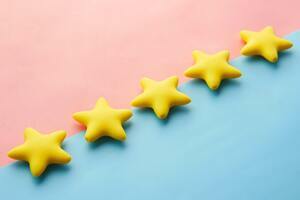 Leave TECCS Limited a Review

5.0
Based on 15 reviews
powered by Facebook
Summery of reviews from our website
4.9 out of 5 stars (based on 36 reviews)
Full reviews
Custom built desktop
Following the failure of my existing desktop TECCS built me a new desktop, according to my own specification. It is extremely fast and meets my needs exactly. Very impressed with the service and product provided.
Upgrades
Highly recommended. Tom Upgraded Windows 7 to 10, transferred data from a PC to a laptop, advised on a docking station. All explanations were in non technical language easy to understand . 1St class service at a good competitive price. Highly recommended. Thank you Carole
New laptop and set up
Amazing quick, reliable and friendly service. Totally trustworthy and very helpful explanations . Would highly recommend Tom to anyone with any computer needs. Thanks so much Tom.
Great Service
Tom did a great job on my computer, and also sorted a long standing power problem in the process. He is very patient and goes out of his way to sort your problems as quickly as he can. I like the fact that he communicates every step of the way. Thanks Tom.
Excellent
Excellent service I would highly recommend Tom for his expert knowledge in sorting my computer problem which result in a nearly new build. Set up and checked the new computer in my home. Door to door service!
Repair of Macs
Very quick and efficient service. Sorted out my 2009 iMac over a weekend, and followed it up by repairing my wife's equally old MacBookPro. Will use again if needed. Highly recommended
Computer build
Highly recommended. Tom built us a new computer, sorted all the accumulated rubbish on our old one and designed the new one to suit our needs. Tom is very easy to talk to and gives clear and simple explanations – all this for a very good price. Quick, efficient and honest service. Very pleased. Thank you Tom.
Computer recovery
My 10 year old computer 'died', with nothing backed up. Tom of TECCS Ltd responded to my phone call within a few hours. A new computer was built to service my requirements, this was ready within the week and most of the data recovered and reinstalled on the new computer. Excellent service, everything set up and the new operating system explained. Would use TECCS again.
Great Service
Tom upgraded our iMac and MacBook Pro and they work brilliant now. I didn't realise just how slow the MacBook Pro was until I got it back. Its now working great. We will definitely use TECCS for all our future repairs and IT services. Helpful advice and very friendly.
New Computer
Excellent service – would definitely recommend.!
Great Job!
Tom provided a fast, efficient and friendly service – would have no hesitation in recommending TECCS to friends & family!
My computer works better than ever
Tom suggested replacing my faulty mac hard drive with a more stable solid state drive and did the work in a day and was cheaper than other places I'd gotten quoted. Loved the quick turnaround and now my lap top is like new. Would definitely recommend.
Excellent Service
Brilliant fast and friendly service at very reasonable rates. Tom has the ability to up-skill my very basic knowledge of IT by explaining things in the simplest way. Provided a good quality printer and hard drive at very reasonable cost.
MacBook Pro Repair
I can't praise the service provided by Tom highly enough. In a very short space of time (and at a perfectly reasonable cost), he restored my laptop to a fully working condition, with an updated OS, and useful items of software added. In addition he also restored over 8,000 songs (which hadn't been backed up) from my iPod, back to the MacBook hard drive and into iTunes. This came as a huge relief, as I was under the impression that the data was lost forever, which was leaving me with very dark thoughts! I would have no hesitation in using Tom's service again in the future and based upon my own experience, would recommend him to anyone.
EXCELLENT SERVICE
Tom worked tirelessly on two Apple products for me and went far and above the call of duty when my business emails went very wonky to say the least whilst on holiday. Nothing was too much trouble, even liaising with my hosted email supplier on my behalf to resolve some tricky problems. I can recommend Tom 110% – efficient, on time, reliable and charges very fair prices. I am both pleased and proud to be a client.
Great Bespoke Service
My 8 year old PC finally expired so I rang Tom for help. He visited me within the hour and took my PC to his workshop for a diagnostic. He rang me soon afterwards and told me what I suspected, that the PC was unrepairable. Thankfully he had managed to backup all my files. Tom offered to build me a bespoke computer, based on usage patterns from my PC and using whatever parts that could be salvaged from it. The price quoted was very reasonable and the PC would be tailored to my preferences. I accepted Tom's offer and was delighted when he delivered it after only a few days. He set up my new PC tower and synced it with my mouse, keyboard, speakers and printer. I am very pleased with my new PC and I would have no hesitation in recommending TECCS to anyone who has a problem with their computer.
Excellent Service
Thank you, Tom. Excellent service. prompt and friendly. Would highly recommend
Service
Excellent service clearly explained the problem and provided an excellent solution, I would highly recommend
First Class Service
The service was quick, polite and efficient. I would wholeheartedly recommend TECCS to anyone that is experiencing problems with their computer. Well done Tom!
Terry P
Very professional and prompt, providing a 1st class service. Highly recommended.
Personal Service With a Smile
I called Tom's firm with a 10 year old broken down PC, as dead as a Dodo. I was worried because this is a minefield and i did not have a regular PC contact. I had little faith in the big national firms who just want to make a sale. Tom was very straightforward to deal with and came back to me within 24 hours with a detailed choice offering the possibility of a full repair or new machine, and a breakdown of costs for his services. It was an easy choice, and I decided upon the latter. I felt comfortable with Tom's obvious expertise and caring manner, choosing to go ahead with his precise recommendations because he offered to give me the time and personal service on transfer of data from my old machine to ensure a seamless changeover. On installation day he came fully prepared and took the time and trouble to familiarise me with the PC and new programs, as well as showing me the location of my existing data. i felt in safe hands and know that because Tom operates locally he's just a phone call away when needed. All in all I am very satisfied and would have no hesitation in recommending his firm to anyone with PC problems. Rest assured- he cares!
Excellent Service
Tom called and collected our computer for repair, then brought it back to us a few days later at a time to suit us. Efficient, professional service by an honest and friendly expert – Tom comes highly recommended and we will be keeping his number handy for any future work we need doing. A+
Quick fix!
My wife found "TECCS" on Google, we gave Tom a ring, to ask about replacing a broken laptop screen? – the computer was collected from us on Wednesday afternoon,I received a call Friday morning to say it was fixed and when could he return it? what a fantastic service, highly delighted! I know who i will be ringing with my computer problems in future? Many Many thanks TECCS.
Prompt service
Tom has a friendly, down to earth approach, he sorted my PC problems quickly and efficiently. If you are experiencing any kind computer problem I can recommend him to help you out.
Virus Removal
Tom removed a virus from the machine and all is working well again. Came out quickly as well
Customer service excelled
Contacted Tom over the Christmas period about our Mac. Sorted out all that needed doing and set up our back up at the price quoted for just doing the Mac. The work was completed in less time and a fraction of the cost Apple would have charged us. Cannot recommend Tom enough. Fast efficient and honest service. Will definitely be using for any of our future computer needs.
My Review
My ReviewThanks Everything working perfectly and lots of help Recommended
TECCS
Fast efficient service. Thank you.
My review
Absolutely brilliant friendly and spot on
Fantastic
Quick and friendly service. Tom set up my Mac Pro and explained simply how to use it. Would recommend to anyone
TECCS came to the rescue
My PC and Internet was running really slow and my printer was hardly printing. TECCS came to the rescue and now I have a printer as good as new and a fast PC & Internet again. Thank you.
Fast and reliable service
Fast and reliable service
Prompt efficient service
Prompt efficient service. Consulted before any work carried out. Clear explanation of what had been done, especially useful for computer dummy!!!
Helpfull Guy
Thanks Tom, very helpful guy sorted my laptop when I thought I needed a new one at a fraction of the price well worth giving them a call
Fantastic Service
Fantastic service will be using your service again and been telling all my friends about how friendly you are thank you for repairing my laptop